(m) + charles beach INTERIORS
470 Atlantic Avenue, 4th Floor
Boston, Massachusetts 02210 USA
508.361.7030
---
---
---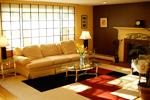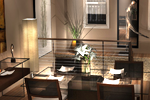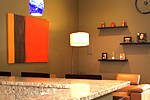 (m) + charles beach INTERIORS | 470 Atlantic Avenue | Boston, Massachusetts 02210 USA | 508.361.7030
---


LIVING ROOM GALLERY
Living Rooms are the focal point of a home - it's where people relax, read, nap and talk into the late hours of the evening. In other words, this is the room in which we live.

A well designed Living Room will encompass many design elements such as consequential traffic patterns, smart furniture layout, ambient and task lighting, carpet, fabrics and a cohesive color palette.

Living Rooms can be formal or they can be informal - this often depends on whether or not there is also a Family Room in the home. Either way all good Living Room design should center on a focal point - that is typically, but not always, a fireplace. If there is not a natural architectural detail for a focal point, one can be created in a number of ways.

Fabric styles and colors should reflect the inhabitants lifestyle and be complimentary with the rest of the surroundings in the home. Once again a natural and meaningful flow is what is desired.

When put together with a skilled eye the Living Room will become the anchor and focal point for the rest of the home.