(m) + charles beach INTERIORS
470 Atlantic Avenue, 4th Floor
Boston, Massachusetts 02210 USA
508.361.7030
---
---
---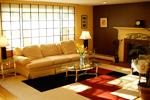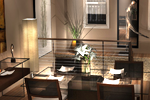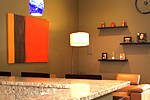 (m) + charles beach INTERIORS | 470 Atlantic Avenue | Boston, Massachusetts 02210 USA | 508.361.7030
---



LOFT GALLERY
Urban loft design is one of the most interesting and diverse projects we are often involved in. Because lofts were originally industrial or commercial buildings in downtown areas, they are very open and contain many rich architectural elements such as exposed beams, ductwork, water pipes and a minimum of interior walls.

Loft spaces are inherently very open - the creation of living zones are vital to creating a loft that is both functional and visually appealing. Creating space definition is a highly creative and disciplined art - we are strong advocates of maintaining (or actually creating) sight lines, intuitive traffic flow and the creation of intimate spaces.

A well thought out and disciplined lighting plan is of paramount importance in loft design as well. To effectively define a space without erecting walls, light can be the best and most affordable technique. Ambient, task and decorative lighting will all be important components when designing the lighting plan. When designed well, lighting will serve the many functions a loft needs to satisfy the inhabitants.

Of course other factors for a stellar loft design are the color palette, materials palette, flooring material, window treatments, etc.